Syllabus
Fall 2022 - Dartmouth College – Prof. Wojciech Jarosz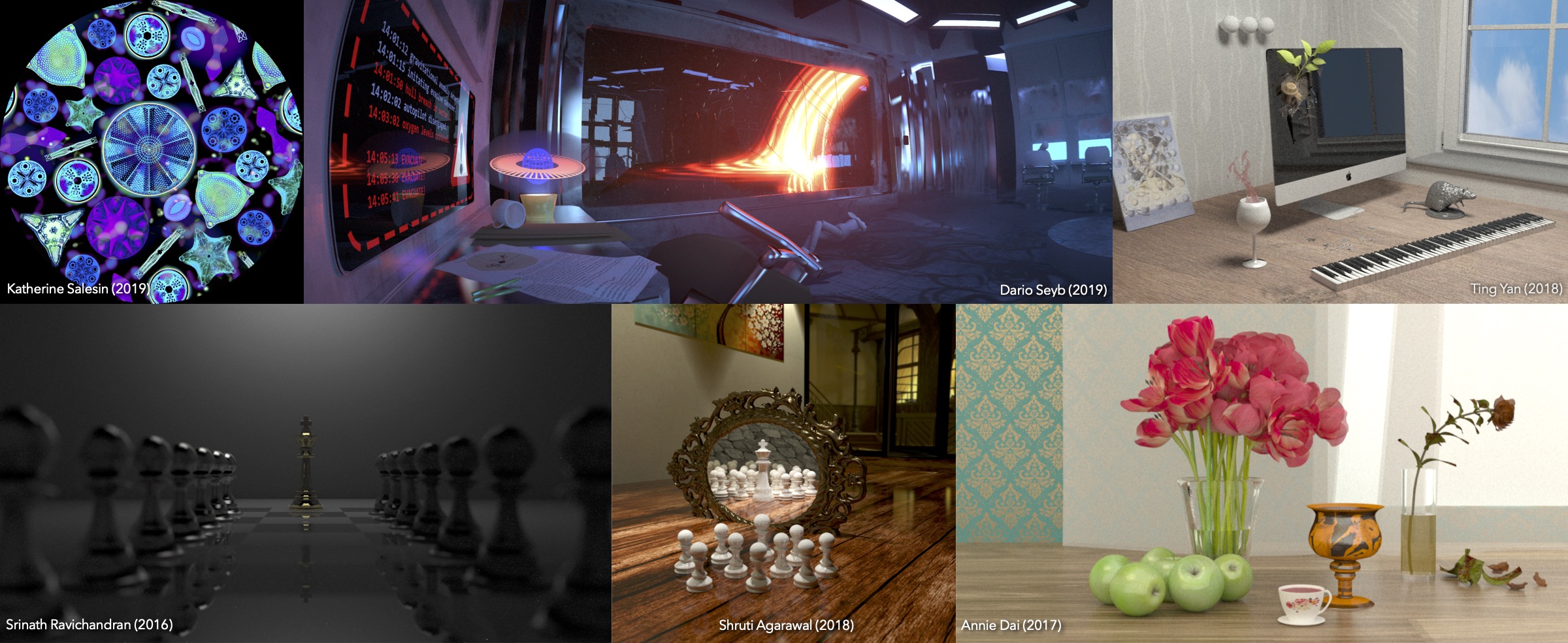 The images above were created by students of past offerings of this course using code they wrote for their final projects.
How are the photorealistic images in animated films, visual effects, or architectural pre-visualization created?
This class focuses on advanced 3D graphics techniques for realistic image synthesis. You will learn how light interacts with objects in the real world, and how to translate the underlying math and physics into practical algorithms for rendering photorealistic images.